Associates
Our financial representatives have an incredible opportunity to positively impact people's lives - the lives of their clients, their families and those in their communities. They take this responsibility seriously and so do we. We provide them with the training and support they need to ensure their success, but we know it is their productive work ethic, strong relationship skills and professionalism that make them extraordinary.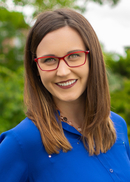 Cristin L Goetzka
Director of Operations
cristin.goetzka@nm.com
Cristin joined Northwestern Mutual in fall of 2013. She has a Bachelor's Degree in Psychology with a minor in Organizational Communication from the University of Wisconsin – La Crosse. She is fully licensed in life, health, and disability insurance. She is also a Registered Representative with Northwestern Mutual Investment Services holding her Series 6 and 63 FINRA registrations.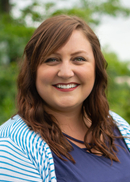 Kiara Strunk
Recruitment Coordinator
kiara.strunk@nm.com
Kiara joined Northwestern Mutual in October of 2016. Kiara attended the University of Wisconsin- Whitewater to obtain a degree in Communications and Marketing. Kiara has a strong background in customer service and she is excited to take the role of helping the organization prosper and grow.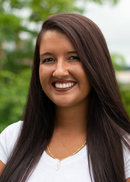 Bailey E Falbo
Sales Execution Team
bailey.e.falbo@nm.com
Bailey joined Northwestern Mutual in Fall of 2017. She has a Bachelor's Degree in Business Management from Indiana University of Pennsylvania. She is fully licensed in life, health, and disability insurance.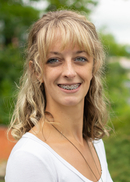 Nicole M Doty
Sales Execution Team
nicole.m.doty@nm.com
Nicole joined Northwestern Mutual in the summer of 2017. She has a Bachelor's Degree in Psychology with a minor in Art from Cardinal Stritch University. She is fully licensed in life, health, and disability insurance.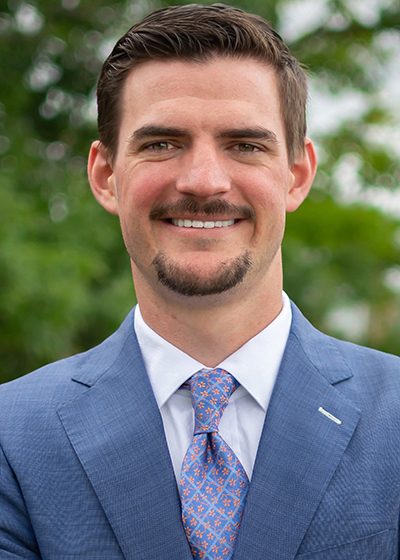 Financial Advisor
adam.goetzka@nm.com
Adam came to Northwestern Mutual after managing a family business in Warrens, Wisconsin for six years. He graduated from Western Technical College in La Crosse, WI with a degree in Business Management. Adam moved to the Watertown area with his wife, Cristin, to pursue his passion to help others achieve their financial goals, hopes, and dreams. Adam's mission is to discuss what is important to his clients and their families and then create a financial plan to achieve those goals and dreams. He strives to have an ongoing relationship with all of his clients to support present and future lifestyles.
Some of his hobbies includes playing baseball, Frisbee golf, spending time with friends and family, and watching the Brewers and Packers bring glory to Wisconsin.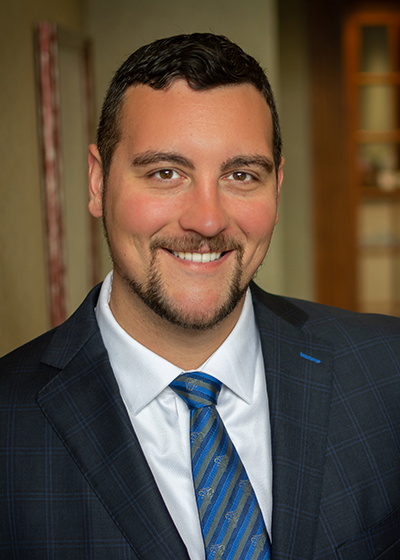 Wealth Management Advisor
andrew.cesar@nm.com
Andrew came to Northwestern Mutual through the internship program in 2012 as a senior at the UW-Whitewater.  As an intern, Andrew received the Power of 10 Award and was subsequently offered the opportunity to become a full-time financial representative—which he enthusiastically accepted. 
During Andrew's first twelve months as a full-time representative, he qualified for top-quartile company benchmarks, including:  Pacemaker, Pacesetter First 40, Pacesetter Second 60, Pacesetter Award, Life Impact Award, Bronze Top 50, New Client Award, 100 Lives Club, Midwest Upper Crusade, and others.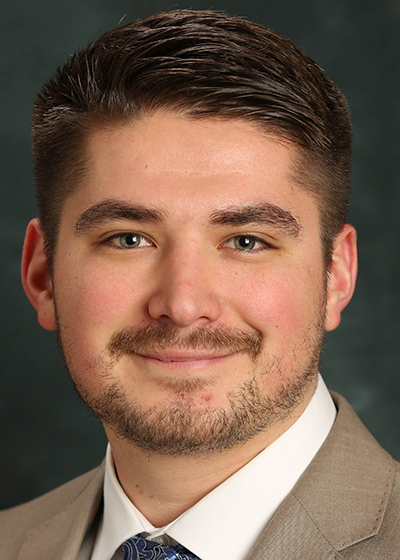 Financial Advisor
brandon.m.willis@nm.com
Brandon grew up in West Allis, WI. During his time at the University of Wisconsin- Oshkosh, he was a student-athlete, where he studied Criminal Justice and played football. After college, Brandon worked as a Sales Representative for Beer Capitol Distributing.
Brandon joined Northwestern Mutual in 2016 and he is excited to utilize the passion and work ethic he learned from athletics to build life-long relationships with his clients.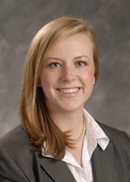 Financial Advisor
carla.haubenschild@nm.com
Carla has worked with Northwestern Mutual since June 2008, when she started as an intern. She currently works out of her office at her hometown of Fort Atkinson, WI, where she lives with her husband and their 3 kids; Blue, Quinn and Benji.
She enjoys the work she does with Northwestern Mutual, especially helping make financial planning simple for her clients. She focuses on building the best relationships with her clients because when you know what is important to your clients, it is easy to help guide them toward the right solutions.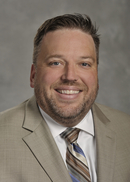 Financial Advisor
daniel.cole@nm.com
Daniel Cole spent 13 years working for Benco Dental, one of the nation's largest family owned dental distributors. He loves the business of Dentistry and in 2016 decided to move that love of business into a financial planning practice at Northwestern Mutual. Daniel enjoys working with individuals, families and small business owners. Because of his background, he is especially passionate about working with the Dental community.
Dan and his wife Laurie have been married for over 16 years and they have three children, Benjamin, Allyson, and Micah. In is free time, Dan enjoys coaching youth athletics and spending time with his family.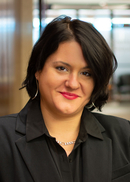 Financial Representative
irena.morris@nm.com
Irena Morris is a native of Zagreb, Croatia. After graduating with a Nursing Degree a few days short of her 18th birthday, Irena moved to the United States to pursue an adventure of personal independence and growth. In 2004, she earned a Bachelor's in Fine Arts at McNeese State University in Lake Charles, Louisana. Her interest in the financial industry was sparked in recent years by self-discovering ways to overcome a decade of adversity after the sudden loss of her spouse. Irena hopes to provide her clients essential protections and long-term planning. Irena owns a charming home in St. Francis, WI where she lives with her girlfriend Sarah. They are joined by an oddly high number of wild critters residing in their backyard. Irena is proudly fluent in both Croatian and Serbian.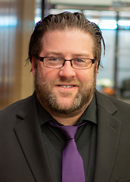 Financial Representative
nick.creagan@nm.com
Nick Creagan comes to Northwestern Mutual with the hope of establishing trusting relationships that help others feel secure in their financial future as well as the future of those that they care about. The driving force in his life are his 3 children, Becca Paige, Emma Addison, and Riley Alexander as well as their mother Laura.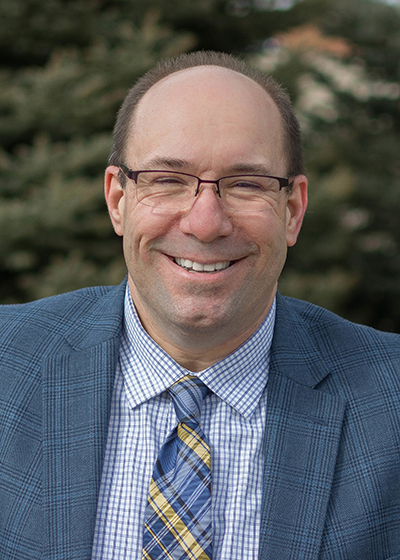 Financial Advisor
russ.cordle@nm.com
My Networks:
Russ Cordle grew up in the suburbs of Milwaukee and married his high school sweetheart just before kicking off his career in sales. Together they have 5 kids, the oldest of whom is also a Financial Advisor at Northwestern Mutual--Delafield. Russ and his wife are very active in their church community, their kids sports, cub scouts and youth ministry. Outside of Northwestern Mutual, Russ is an Associate Pastor and also operates a small fundraising company with his family where they help non-profit charities raise money for their causes.
Both personally and professionally, Russ has always been involved in teaching, training, counseling and mentoring. He enjoys consulting with his clients to help them tailor the best possible solutions for their business and personal needs. Russ' primary goal is for his clients to be able to enjoy the peace of mind, confidence and security they deserve, knowing their money is working for them.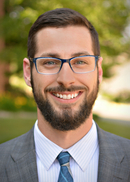 Financial Representative
sean.mcgiverin@nm.com
My Networks:
Sean joined the Northwestern Mutual team in the summer of 2016, during the internship program while attending UW-Milwaukee and obtaining a Criminal Justice Degree. After graduating in the summer of 2017, Sean joined Northwestern Mutual full-time. Although, he currently lives in the Milwaukee area, he works out of the Delafield office and continues to have ties to his hometown of Sussex. Sean enjoys meeting new people and his main goal is always to build the best relationships with his clients to help them take the necessary actions today, to have the future they have always dreamed of!
Sean is best described as energetic and outgoing, someone who always strives to stay busy and meet new people. In his free-time he enjoys staying active; with his favorite sports being football, soccer and golf - he is always up to watch the Packers.