Career Changers
Changing careers doesn't have to be a daunting proposition. With the support of a quality organization, it can be an easy transition.
Many attorneys, bankers, accountants, educators, and military personnel have two things in common … they enjoy helping people and have transitioned into successful careers as financial representatives with Northwestern Mutual.
A career as a financial representative can give you the independence you are looking for, while having the extensive resources of Northwestern Mutual available to you. A career with us can be an exciting and rewarding change in your life.
"I was a professional hunting guide, specializing in upland game and whitetails, as well as a sporting clays course manager for a hunting preserve in Warrens, WI.
Economics always interested me. I took as many econ courses in college as I could. When I graduated, my wife Cristin and I moved down to the Madison area. I was looking for something in the financial industry when my brother in law (an advisor at Northwestern Mutual) approached me on a potential career." Adam Goetzka - Financial Representative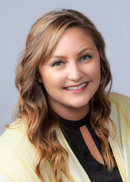 Kiara Strunk
Recruiting Coordinator
kiara.strunk@nm.com
Office 262-646-6737